A Collaboration in the Vineyard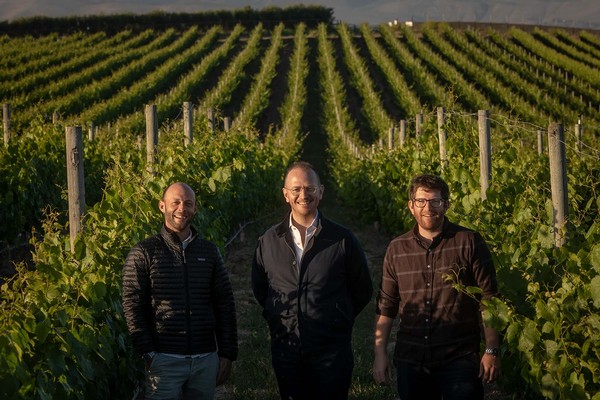 Railsback Frères began as a rosé project in 2014 by brothers Lyle and Eric Railsback, who call their rosé "Les Rascasses" (scorpion fish in French) as an homage to Lulu Peyraud. Lulu is the 101-year-old proprietress of Domaine Tempier in Bandol, maker of their favorite rosé in Provençe. Lyle does National Sales for Kermit Lynch, the importer of Tempier among other French greats. His brother Eric started Lieu Dit wines in Santa Barbara, inspired by wines of the Loire valley, and owns Verve Wine in NYC and San Francisco.
"Eric approached me when he found access to some Mourvèdre, Carignan and Cinsault in Santa Ynez," says Lyle Railsback, "and we produced our first rosé with the 'original recipe' of Bandol: direct-to-press, vinified and aged in old wood, and with malolactic completed. Two years later we partnered with Presqu'ile Winery in Santa Maria, where we now make the wines using only wild, native yeast fermentation. In addition to our dry rosé, we also now make small lots of other Southern French grape varieties, including Vermentino, Carbonic Carignan, and a Syrah-Grenache blend (a la Maxime Magnon in Corbieres), a red Mourvèdre, and a Syrah from Bien Nacido that's made entirely without SO2."
Lyle also receives credit for our labels. His artistic talents are most appreciated!